Commander's Memo Aug 14, 2022
Thank you all for the hard work you are doing. We still need to do more to keep all our posts up and running. If you have problems, please let me know so we can determine the best way to move forward and help you.
The 21st District is doing OK but could be doing a lot better. Several posts received Certificates and one will receive a plaque from Department. I have recovered (tested Negative), and will try to get with the posts for their awards.
Sorry it had taken this long but didn't want to take a chance of spreading the virus.
Take care, be safe, continue to do your BEST not just getting by and our District will move to the top!
Please use this email to contact and relay info to me
I was recently hacked and now have a new email. GMJ1201@stx.rr.com>
Membership 2023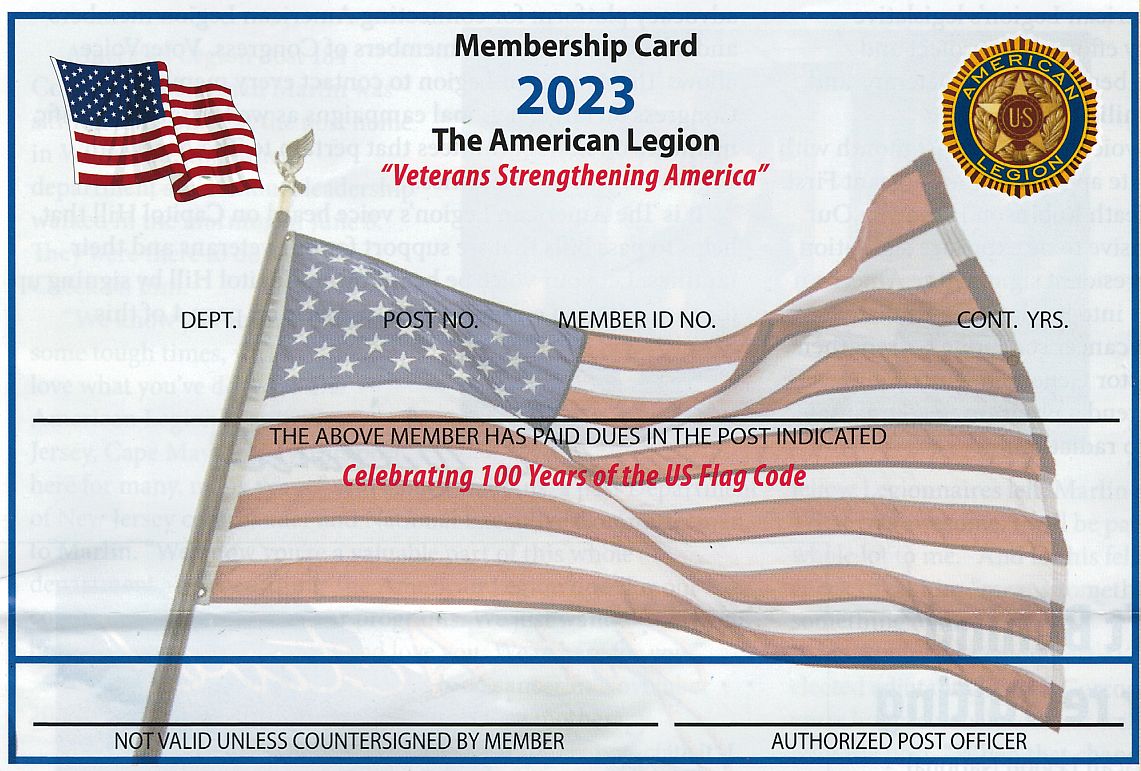 Legionnaires can safely renew through MyLegion.org and save time with auto renewal setup.
.. By The Americna Legion, "Dispatch" July 2022 Veterans' Strenghtening America
https://www.legion.org/sitesearch?s=Dispatch

   ONLINE Membership renewal made easy - Click Here!

NOTE-1: 2023 Card stock shortage has delayed 2023 card shipment to your post adjutants. PUFL is also affected.
NOTE-2: Renewal Notices have been sent out with incorrect "continuous years". This will be correted in the future.